By
on
August 16, 2017, 6:29 am
If you're looking to replace your brake rotors, what matters the most is the type of driver that you are. Casual drivers and aggressive drivers seek different functionality from their braking systems, and the types of brakes best suited to them will be based on their driving style and budget.
For the Casual Driver
If you're the type of driver who likes to drive defensively, rarely increases speed, and usually goes for long, leisurely drives and daily commutes, we recommend blank OEM rotors and drilled only rotors. These are cost-effective, durable options that will last. Casual drivers are often in traffic, follow speed limits, and drive conscientiously. They need consistent stopping power and safety, but may not necessarily need high-performance or high-speed components.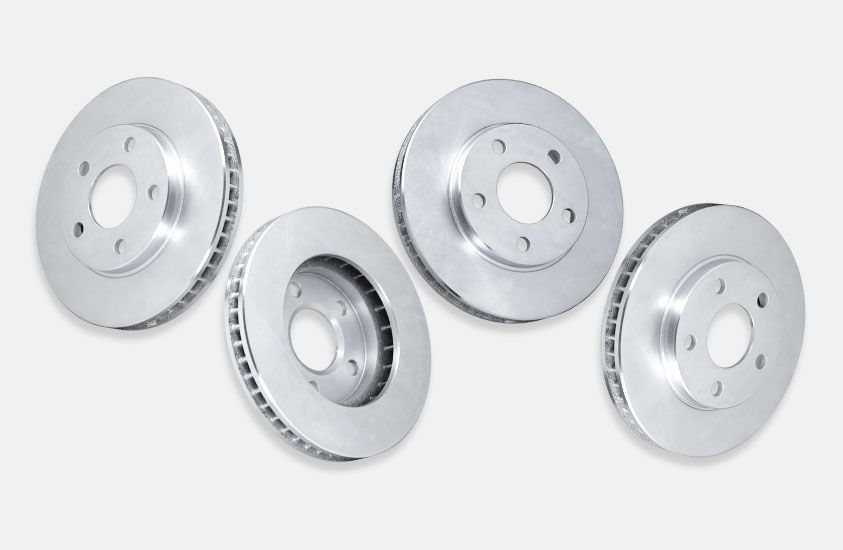 Blank OEM rotors:
Blank OEM rotors are the most affordable options and are designed to be identical or better in performance to the brake rotors produced by the vehicle's manufacturer. This is the perfect all-around choice for a daily driver.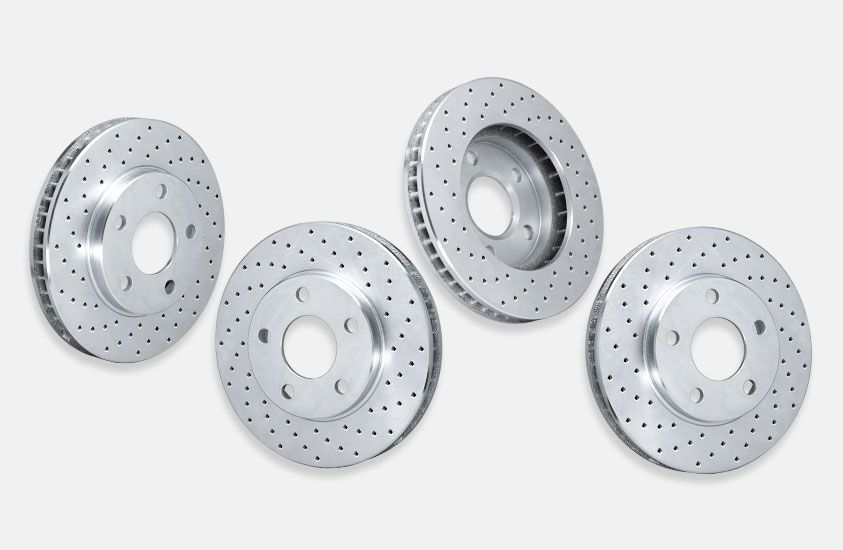 Drilled only rotors:
Drilled rotors have holes in them that are designed to dissipate heat more effectively. Drilled rotors are a good solution for those who have daily commutes or are in traffic for a long time, as they won't heat up as quickly -- which can cause premature wear to brake pads.
For the Aggressive Driver
An aggressive driver is a driver who seeks to get the most out of their vehicle. They may often drive in areas that have a lot of twists and turns and may seek out roads with intentionally high speeds. Aggressive drivers often have high-performance vehicles and high-performance engines, and they need stopping power that's going to greatly exceed what a casual driver might require. For an aggressive driver, we recommend drilled and slotted or slotted only rotors.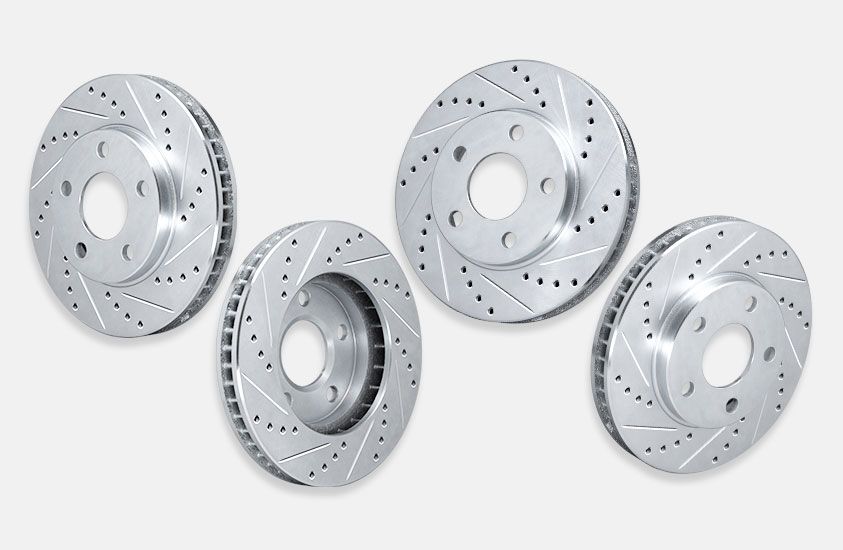 Drilled and slotted rotors:
Drilled and slotted rotors are going to have superior heat management compared to other types of rotors, ensuring that the brakes remain cool and don't lock up even when the vehicle is moving at high speeds and the engine is being tested. These are high-performance rotors that are designed to be used by those who are racing or who otherwise need high-speed maneuverability and functionality.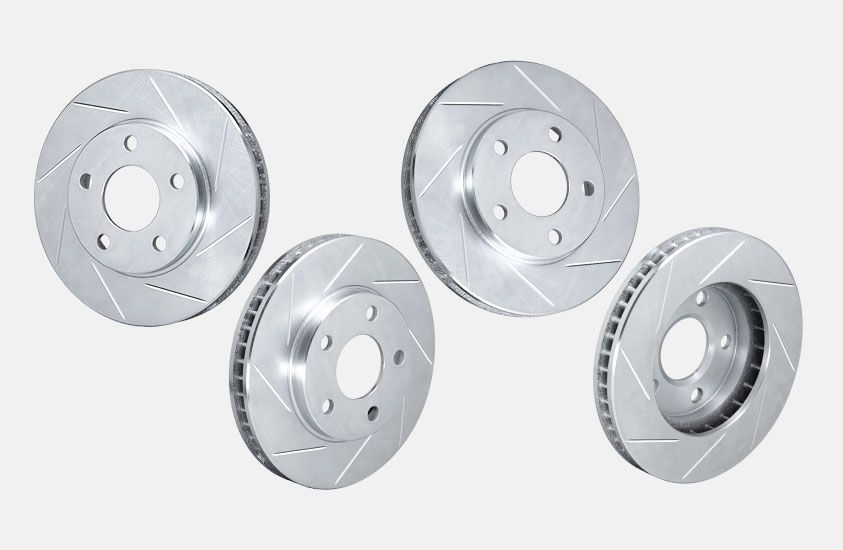 Slotted only rotors:
Slotted only rotors have similar heat management capabilities to drilled and slotted rotors. They may not have as much heat absorption attached to them, but they will be more durable because there's more material on the rotor itself. Slotted rotors last a longer period of time vs drilled rotors. Slotted rotors will usually use up brake pads faster than drilled and slotted rotors, but the tradeoff is that they will need to be replaced less frequently.